Last April, Chrissy and John welcomed a beautiful girl into the world. But…. the path to get there wasn't peachy. Chrissy was very open about how complicated it was for her to conceive. Since then, she revealed that the two turned to IVF to conceive Luna, but when she explained they CHOSE the sex, the trolls went in.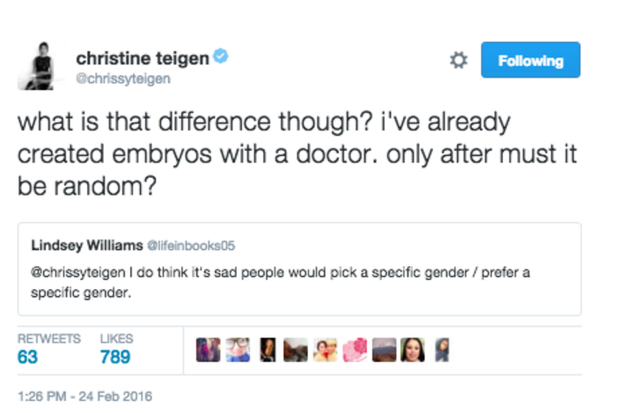 At the SAG awards,  she told a reporter at the awards that they were planning on having a boy next which made the trolls come out again:
Chrissy and John tried 9 years before deciding to turn to IVF. Ladies, what do you think about this? Would you and your partner try this method ? Or would you think it isn't meant to have a baby?
Also On K97.5: