On Friday, May 18, 17-year-old Dimitrios Pagourtzis opened fired at Santa Fe High School, where he was also an 11the grade student. The terrorist (yep, we are calling him a terrorist) killed nine teachers and one student. At least ten others were injured. He was reportedly armed with two guns that he took from his father, a shotgun and a .38 caliber handgun in the attack. See the mugshot of the terrorist below:
BuzzFeed News found a social media account belonging to Pagourtzis, including a post that featured a photo of a t-shirt that read "Born To Kill," which was posted om April 30. That same day, he posted Nazi iconography, one was a duster jacket with a variety of symbols including the Iron Cross, a German military award last given by the Nazis, and a hammer and sickle. He wrote that he equated the Iron Cross with "bravery," and the hammer and sickle with "rebellion."  See below: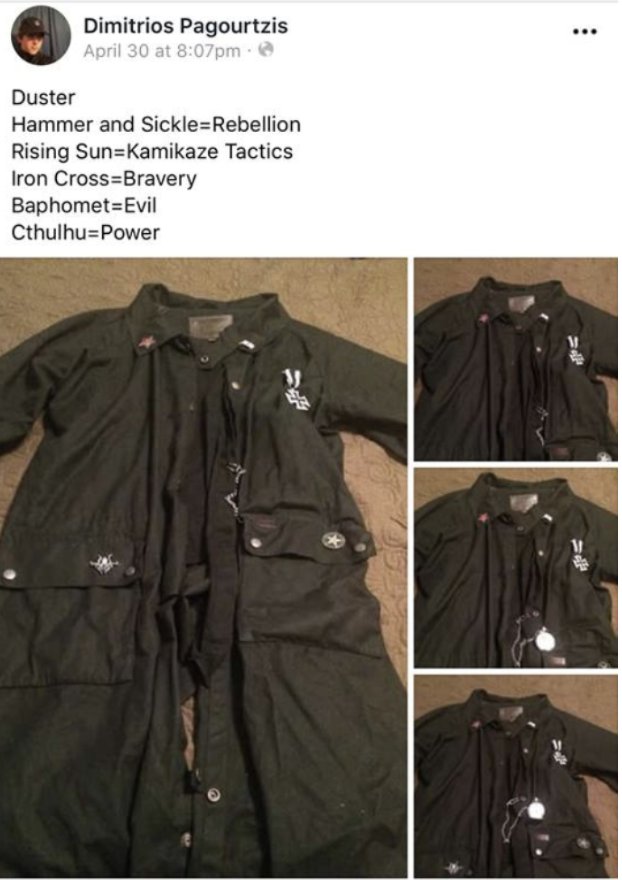 He also posts photos of weapons, see below: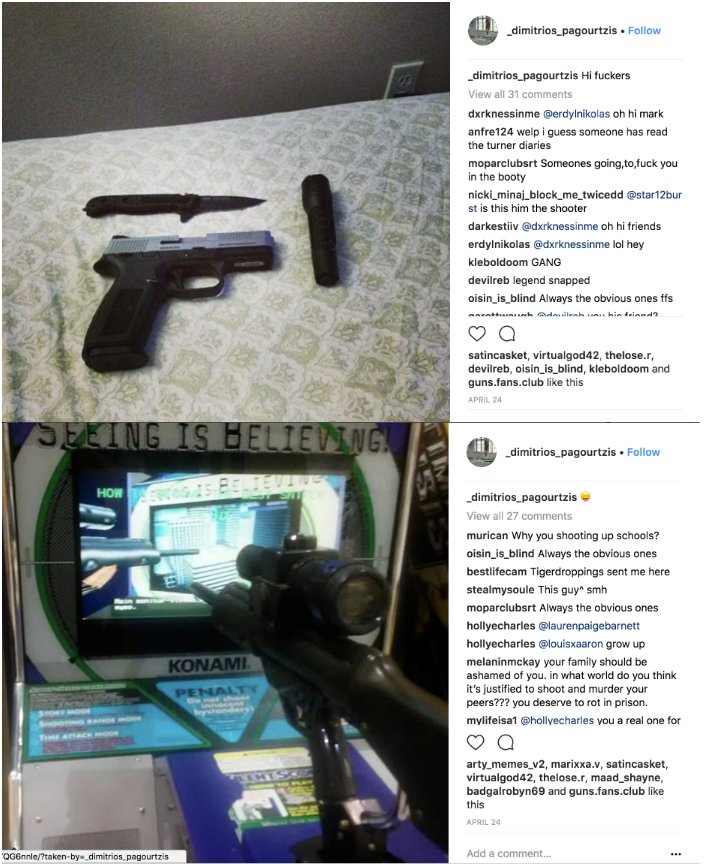 Clearly, several signs were ignored.
Some news reports are already showing him sympathy, claiming he was bullied. However, Rey Montemayor III, a senior who said he played football with Pagourtzis, told The Daily Beast he was not bullied, "I played football with him for three years," Montemayor said. "People on the news said he was bullied a lot. I never seen him being bullied. I never bullied him. He was cool to me. I lifted with him a couple of times."
Pagourtzis was injured during the arrest but he is still alive and has been charged with capital murder.
It is fascinating how Waffle House shooter Travis Reinking, Charleston church shooter Dylann Roof, Colorado shooter James Holmes and this latest terrorist can all be arrested, but an unarmed Stephon Clark — who didn't shot anyone — can be fired at 20 times in his backyard. Fascinating.
Our condolences go out to everyone affected by this tragedy.
SEE ALSO:
'Sickness Infected The Country:' Watch Don Lemon Decry Gun Violence After Florida Shooting
The Florida School Shooter Is A Racist Terrorist, So Why Won't Police Call Him That?
Texas Shooter Was A Nazi Sympathizer  was originally published on newsone.com